Topper gibt nicht auf! 3D
Comedy •
Short Film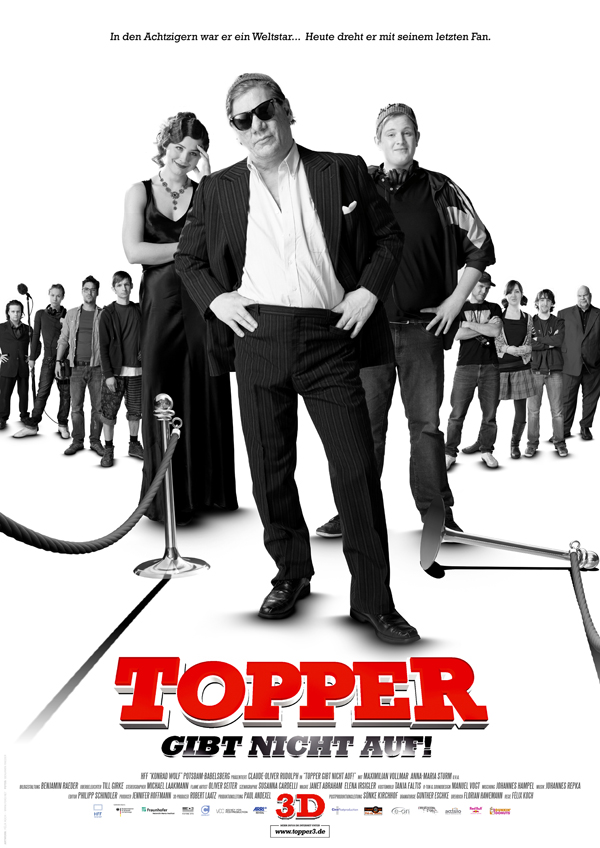 Synopsis
Filmstudent Axel gets his favorite childhood action hero Topper to star in his short film. Unfortunately, the eccentric actor is very difficult to work with and storms of the set. Now Axel and his girlfriend Marleen must get him back.
Winner "Best 3D Short Film" in Premiers Plans Angers, France.
Cast & Crew
Writer: Florian Hawemann
Director: Félix Koch
DOP: Benjamin Raeder
Cast: Claude-Oliver Rudolph, Maximilian Vollmar, Anna-Maria Sturm
Year: 2010
Genre: Comedy
Running Time: 25′
Topper Title Sequence
This stunning 3D title sequence was animated by Annabell Huckele in After Effects.