De Superjhemp Retörns
2018

• Superhero Comedy • 100 min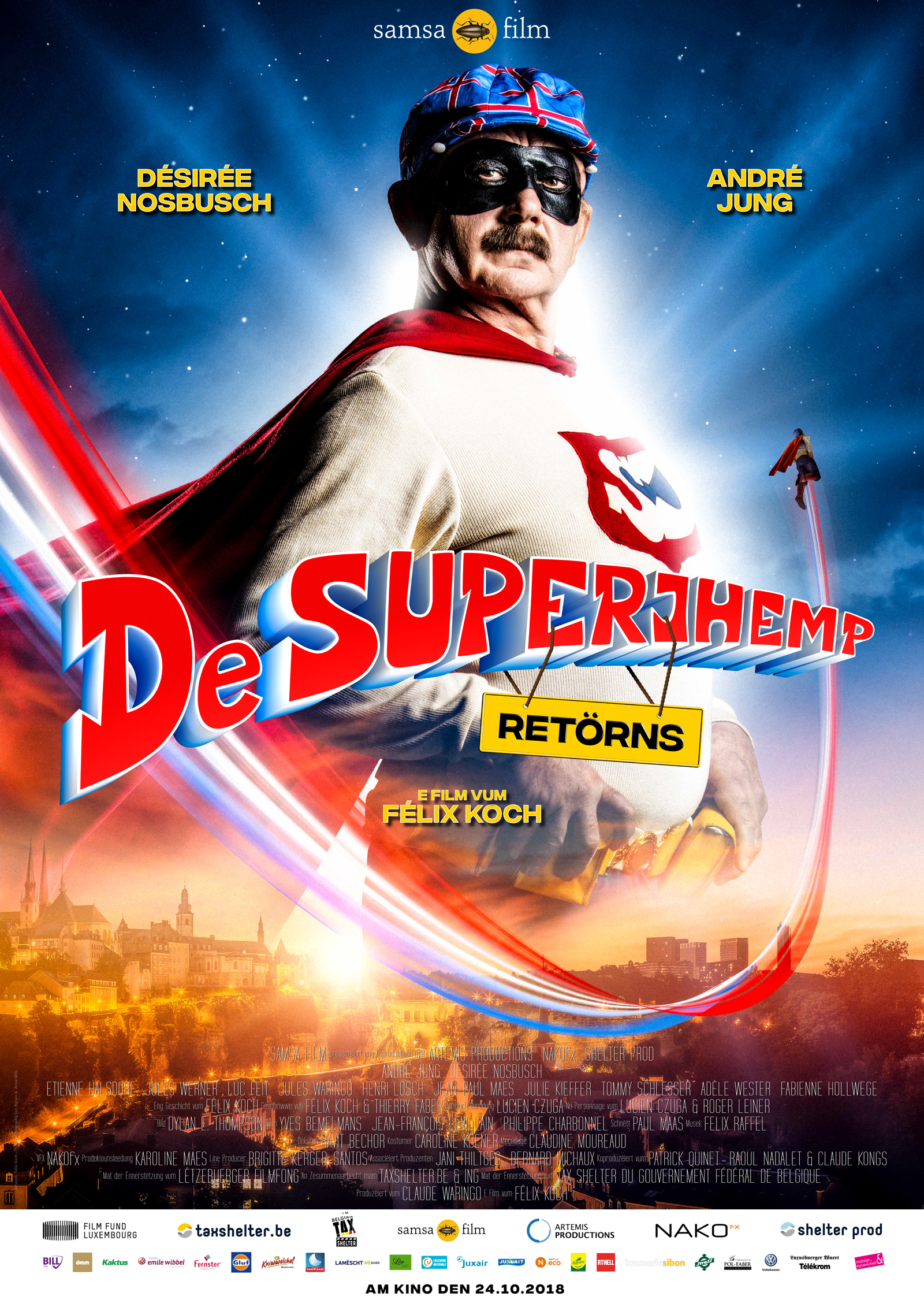 Synopsis
To save his small country from cosmic annihilation, a superhero in midlife crisis must face his greatest fear: his family!
Based on the comic book series "De Superjhemp" by Lucien Czuga and Roger Leiner. The series sold more than 185.000 copies and is the most successful creation in luxembourgish literature to date.

Superjhemp Retörns became with 10 copies and 66.000 admissions in 3 months the most successful Luxembourgish film of all time and the film of the year 2018. (It outshone Avengers Infinity War with twice as many admissions)
Cast & Crew
Writers: Félix Koch & Thierry Faber

Script Consultant: Lucien Czuga

Producer: Claude Waringo, Samsa Film

Cast: André Jung, Désirée Nosbusch, Etienne Halsdorf, Jules Werner, Luc Feit, Jules Waringo, Fabienne Hollwege, Adèle Wester
Press
A small collection of reviews, articles and videos around the movie.